Support
Ethernut Mailing Lists
Mailing lists are the main way to get support for Ethernut hardware and software.
En-Nut-Announce
This moderated mailing informs you about recent updates and other interesting news about Nut/OS and Ethernut. Preferred language is English.

En-Nut-Discussion
Public forum of Ethernut and Nut/OS, Primarily intended to provide users a platform to meet with each other, exchange experience, and maintain contact with the developers. Preferred language is English.
Commercial Support
The following companies offer commercial support:

Embedded Technologies s.r.o., Czech Republic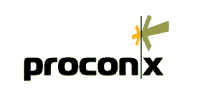 proconX Pty Ltd, Australia

Thermotemp GmbH, Embedded-It, Germany

Timos, Netherlands
Frequently Answered Questions
Documentation
Please refer to the documentation page for manuals and tutorials.